Fun4Two's Exclusive Parties Eyes Wide Shut 2018!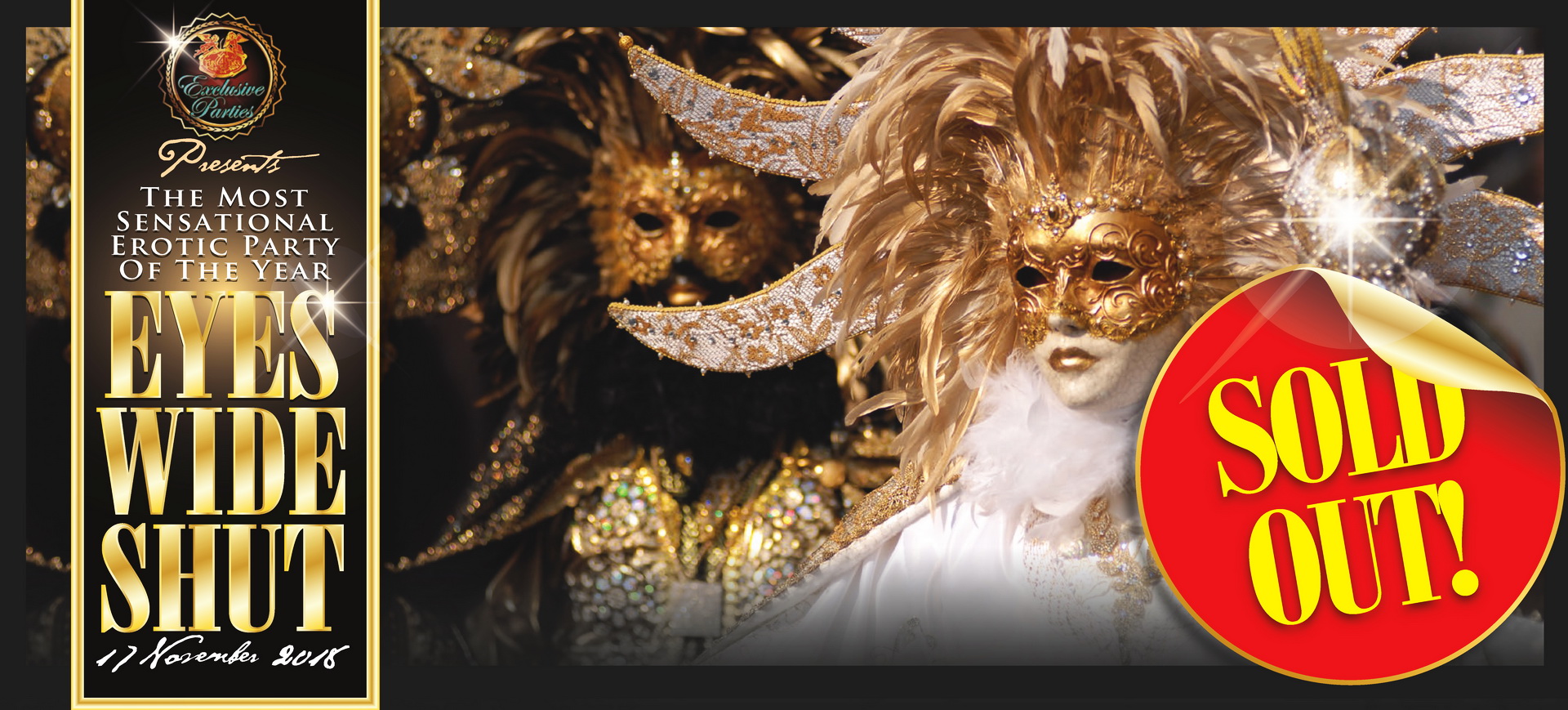 SATURDAY NOVEMBER 17 | EYES WIDE SHUT! | 21:00 - 04:00
THIS EVENT IS SOLD OUT!
That Eyes Wide Shut in Fun4Two is a special - exciting - erotic party is evident from the enormous interest of previous editions. A crazy location in Moordrecht. The beautiful farm with multiple floors, many exciting rooms, corridors and stairs will again be beautifully decorated in style as you are used to. Full of beautiful people, open-minded with a Venetian mask and velvet capes, everyone does his best to look at the best. Everyone feels the eroticism, lust and passion of the most Erotic party in the Netherlands! This party is legendary with crazy music, erotic surprises and much more. It is then again sizzling night ... where everything will happen that you will not soon forget.

EXCITING & STYLISH
Eyes Wide Shut: the most special party because many stylish foreign guests from all over the world want to experience this party. A large family that embraces you with cosiness and a unique atmosphere. Once you have entered you will never want to leave. And once you're done, you're already waiting for the next edition. And that takes a long time! A whole year of waiting is not a thing and that is why 17 November is the date you have to circle in your diary.
More info and Tickets!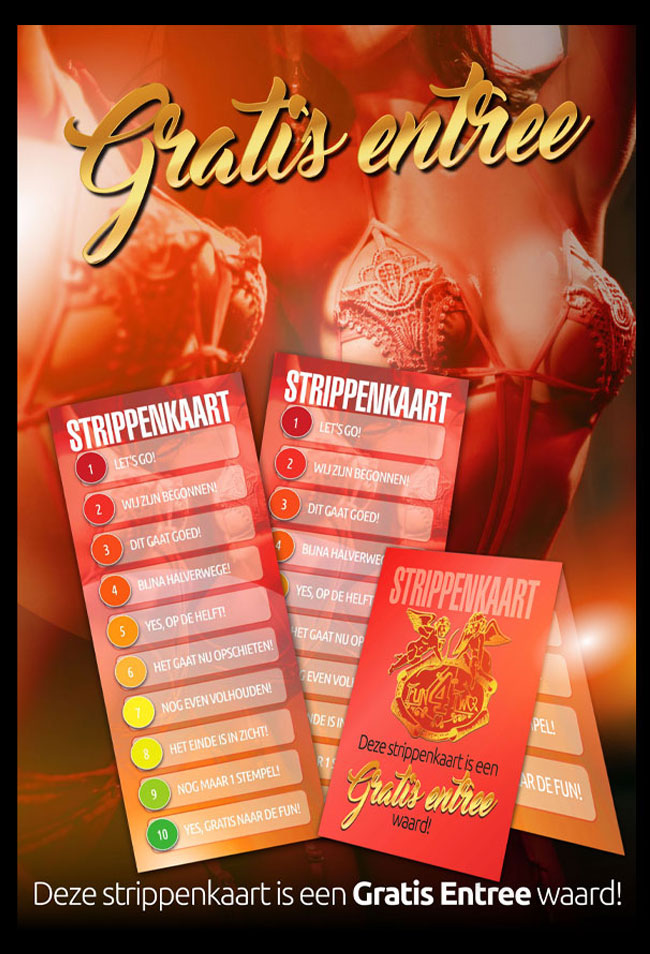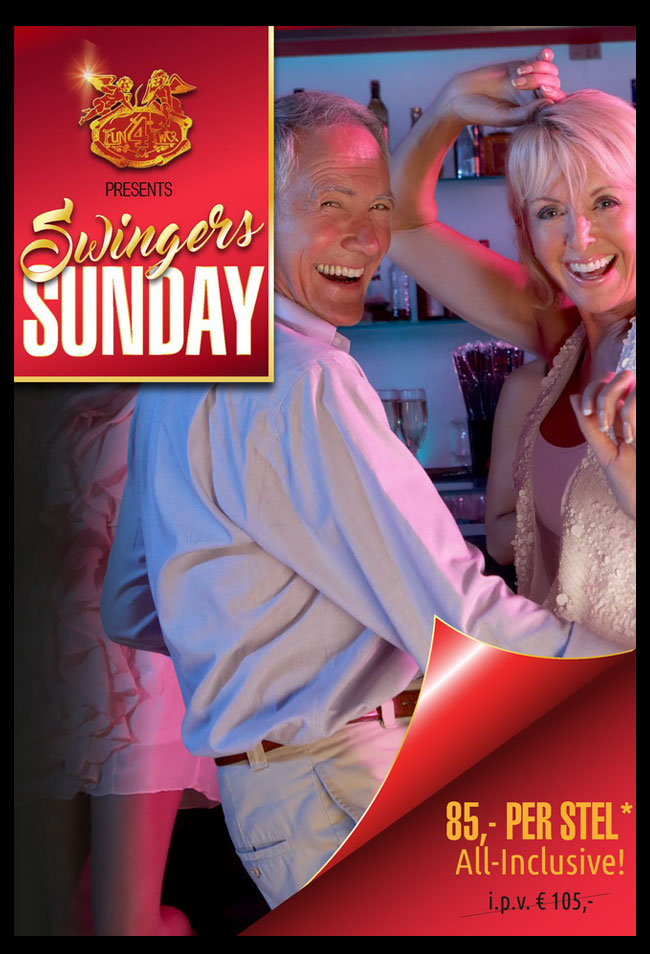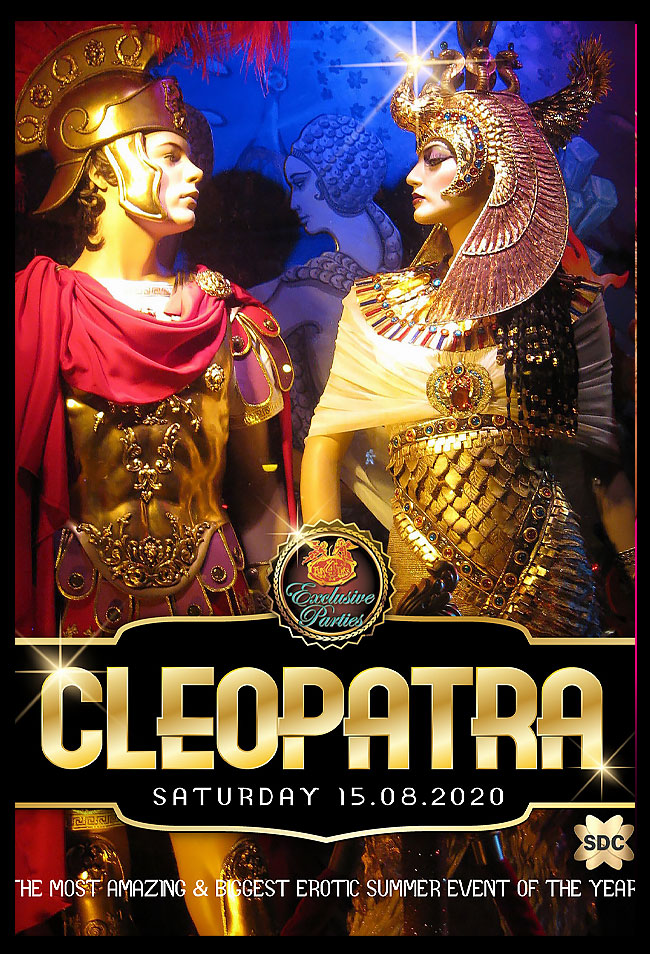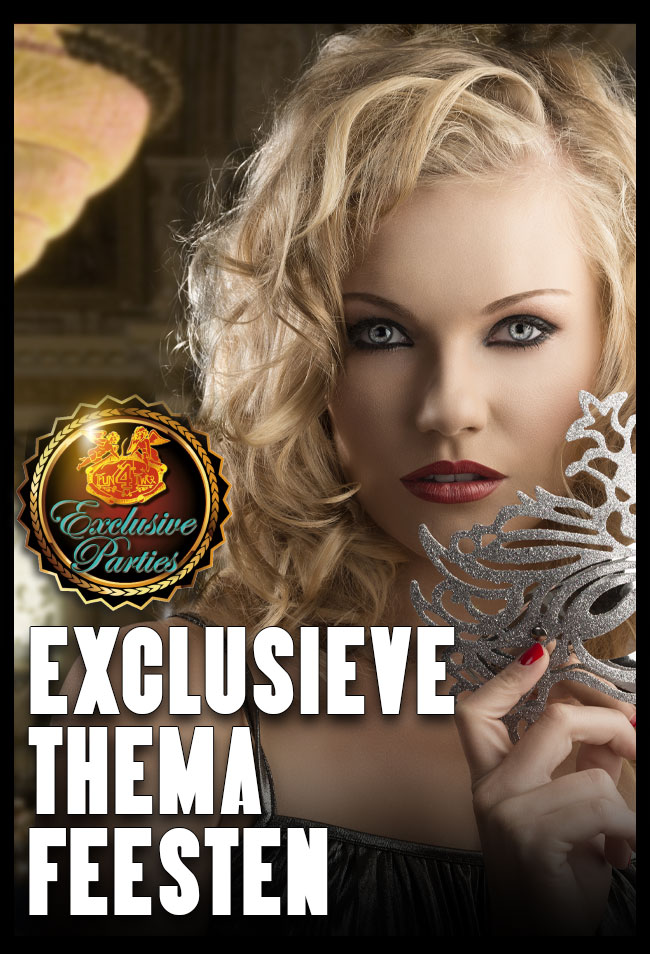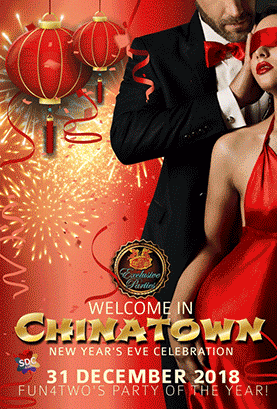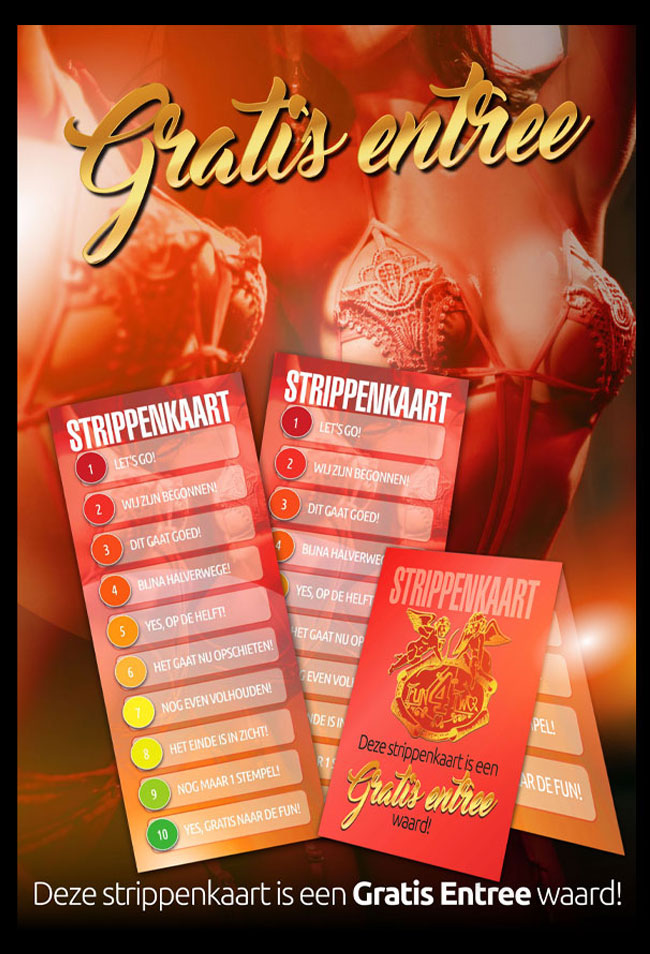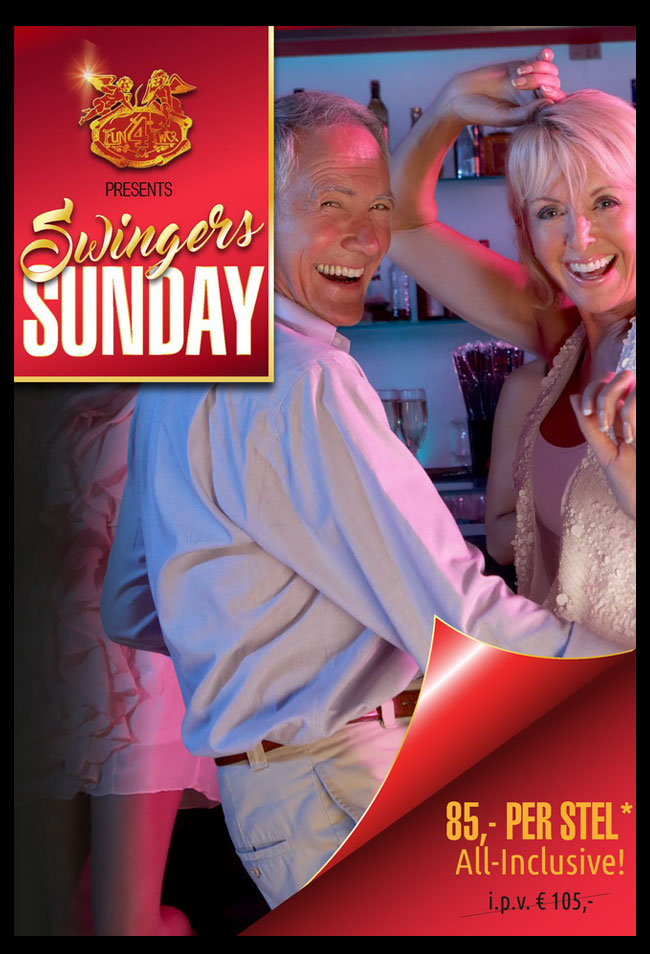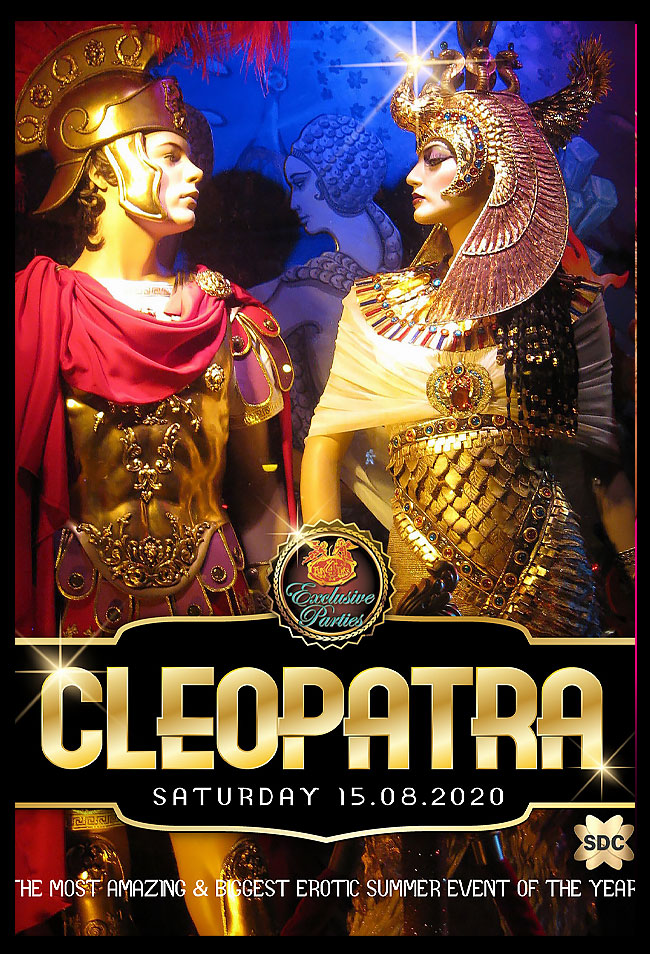 Theme parties in the Fun! Unprecedentedly popular!
Who does not know them, most people have undoubtedly heard about it. The beautiful people, the entourage, the decoration, the DJs, the music, the atmosphere, the sex, you can not find this in any other club. So now again a wonderful new theme Welcome to the Jungle with the very best DJs like Tony da Groove * Cor Forman * Santito * Ruben Vitalis and much more come to believe us a frenzied feast.
View all Fun4Two Theme Parties!!
Fun4Two's New Years Eve Celebration!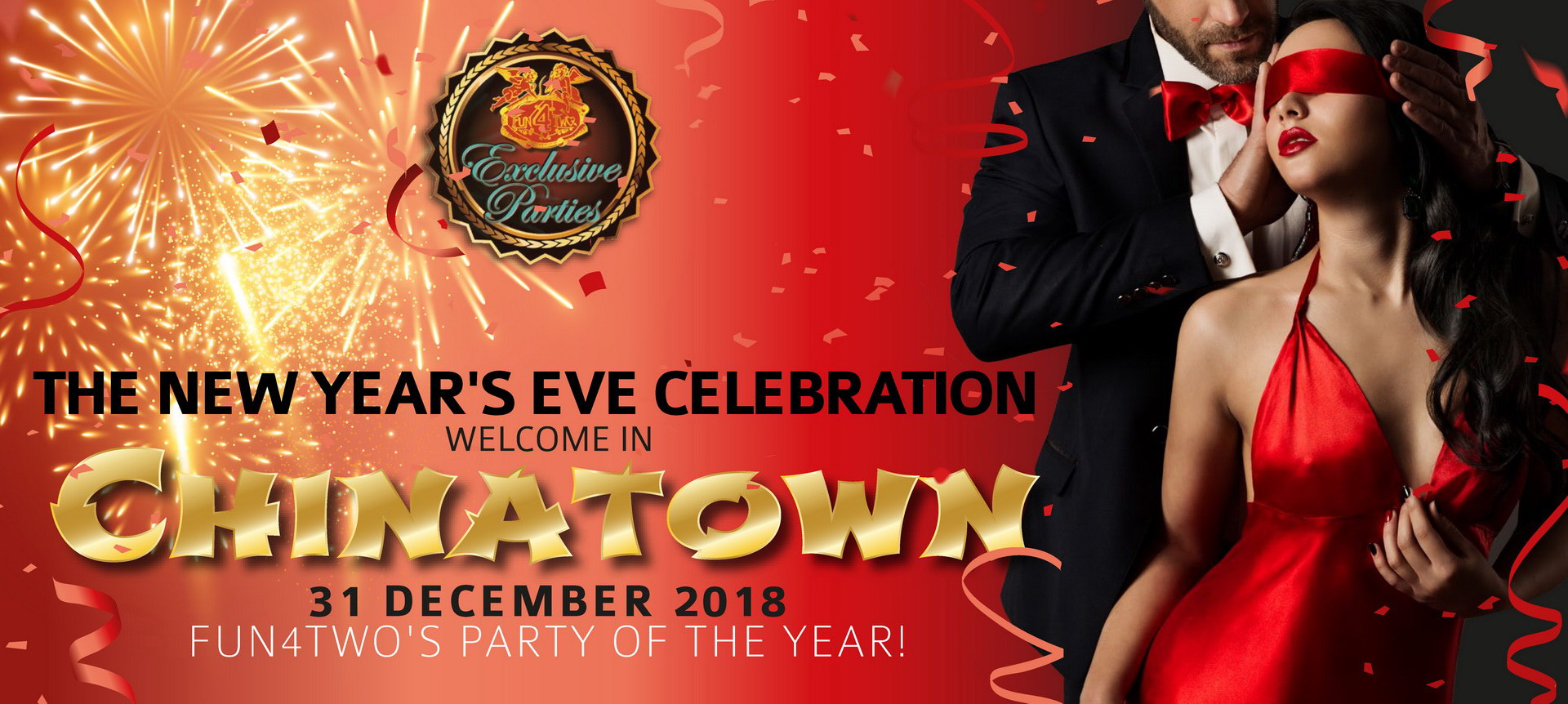 Buying an Early Bird ticket? You are still have exactly * |
* If not sold out!
More information and Tickets!
Fun4Two Weekend Program WK 46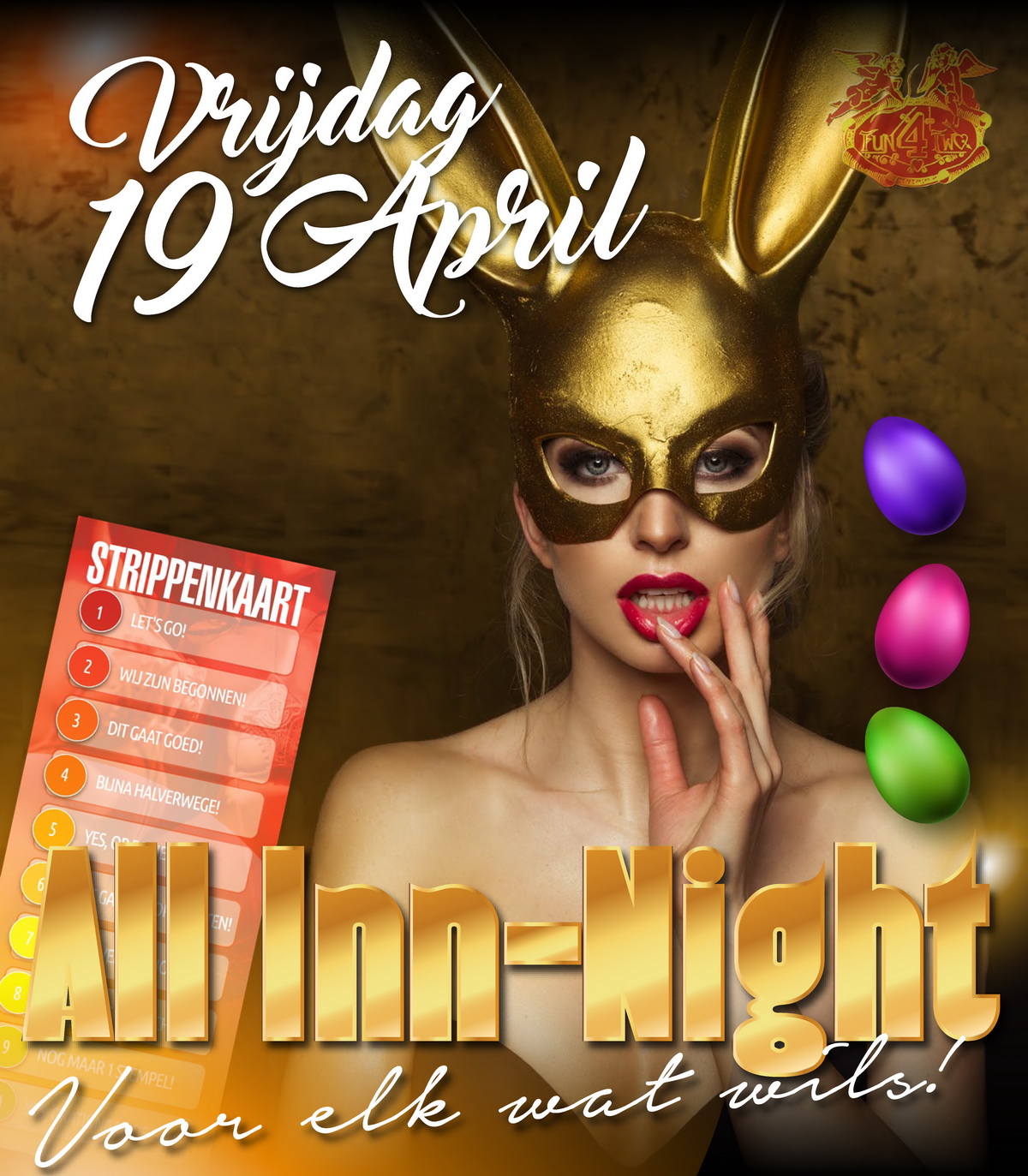 Het weekend van 16, 17 en 18 november met in ons restaurant een Italiaans-menu!
VRIJDAG 16 NOVEMBER
Deze derde vrijdag van de maand is het thema... Fun4Two Meets SDC @ Fun's All-Inn Night!
FUN'S ALL-INN NIGHT even kort samengevat.
1) Fun's All-in Night is een spectaculaire mix van alle Fun-thema's bij elkaar...
2) Waar veel leuke stellen komen waarvan bijna alle vrouwen een Beetje Bi zijn.
3) Ook het aantal Beetje Bi-mannen ligt hoger dan op een gemiddelde avond.
4) Het is voor stellen toegestaan om een extra vriend mee te nemen. (een extra vriendin mag natuurlijk altijd)
5) Als trio betalen jullie € 145,- All-inclusief
6) Op deze All-in-Night lopen ook superlekkere, zéér bereidwillige Gigolo's rond die vol overgave hun uitgebreide diensten aanbieden... geheel gratis!
7) Natuurlijk de mogelijkheid om heerlijk te eten & drinken in ons restaurant
8) Heerlijk relaxen in onze prachtige wellness, zoals sauna, stoombad en whirlpool.
9) 100% seks garantie
10) Gegarandeerd een TOP-avond.
En nu stoppen wij even.... tot vrijdag 16 november!!! Oh ja.... reserveren? Lijkt ons heel verstandig!!!

De gezelligste én spannendste avond in de Fun.
Vanavond ook een MEET & GREET met de grootste swingers website SDC! Echte Swingers ontmoeten Echte Swingers! Als deze twee grootheden elkaar ontmoeten staat dit garant voor een ongeëvenaarde avond vol erotiek - seks - porno, of hoe je het ook wilt noemen! Via de website www.fun4two.nl en via SDC kunnen jullie je aanmelden om als SDC gast aanwezig te zijn van deze party. Zijn jullie nog geen lid van SDC, maar willen jullie dit weekend wel graag naar de FUN? Kom dan deze vrijdag naar de club en laat jullie voorlichten hoe je eventueel kunnen aanmelden bij deze grootste community ter wereld.
Zijn jullie nog geen lid van Fun4Two? Schrijf je dan gratis in deze avond en bespaar 20 euro inschrijvingskosten! Dus meld je aan op de gastenlijst en je ontvangt je uitnodiging. Een topavond voor leden van Fun4two en leden van SDC.
ZATERDAG 17 NOVEMBER
EYES WIDE SHUT 2018, al vijf weken UITVERKOCHT!!!
Fun4Two'?s meest bekende, meest gewilde én meest besproken danceparty! Dat EYES WIDE SHUT in Fun4Two een bijzonder - spannend - erotisch feest is blijkt wel uit de enorme interesse van voorgaande edities. Alle 400 kaarten van deze en voorgaande edities zijn ruim ver van tevoren uitverkocht. Tickets werden via sociale media zoals bijv. marktplaats voor duurdere prijzen doorverkocht. Iets wat nog nooit is voorgekomen in het bestaan van Fun4two.
ZONDAG 18 NOVEMBER
The Day After! Helaas veel van onze gasten konden er gisteren niet bij zijn......omdat dit feest al jarenlang ver van tevoren is uitverkocht! Maar ook de dag na een exclusief themafeest is het altijd supergezellig in de Fun! Deze zondag zijn er nog veel buitenlandse gasten die voor ons Exclusieve themafeest EYES WIDE SHUT een heel weekend geboekt hebben. Veel openminded gasten komen voor een heerlijk avondje erotisch genieten in de gezelligste club van Nederland. Of heerlijk genieten van alle faciliteiten die de club rijk is. Maar natuurlijk is er veel meer te beleven in de Fun. Je kan je er ook heerlijk eten. Steeds meer gasten weten het, de Fun is ook op zondag gewoon TOP! We zijn er dan ook weer van overtuigt dat het een supergezellige avond zal worden. Fun4Two, buitengewoon spannend!
Reservation/Registration!
Fun4Two's One Night Only!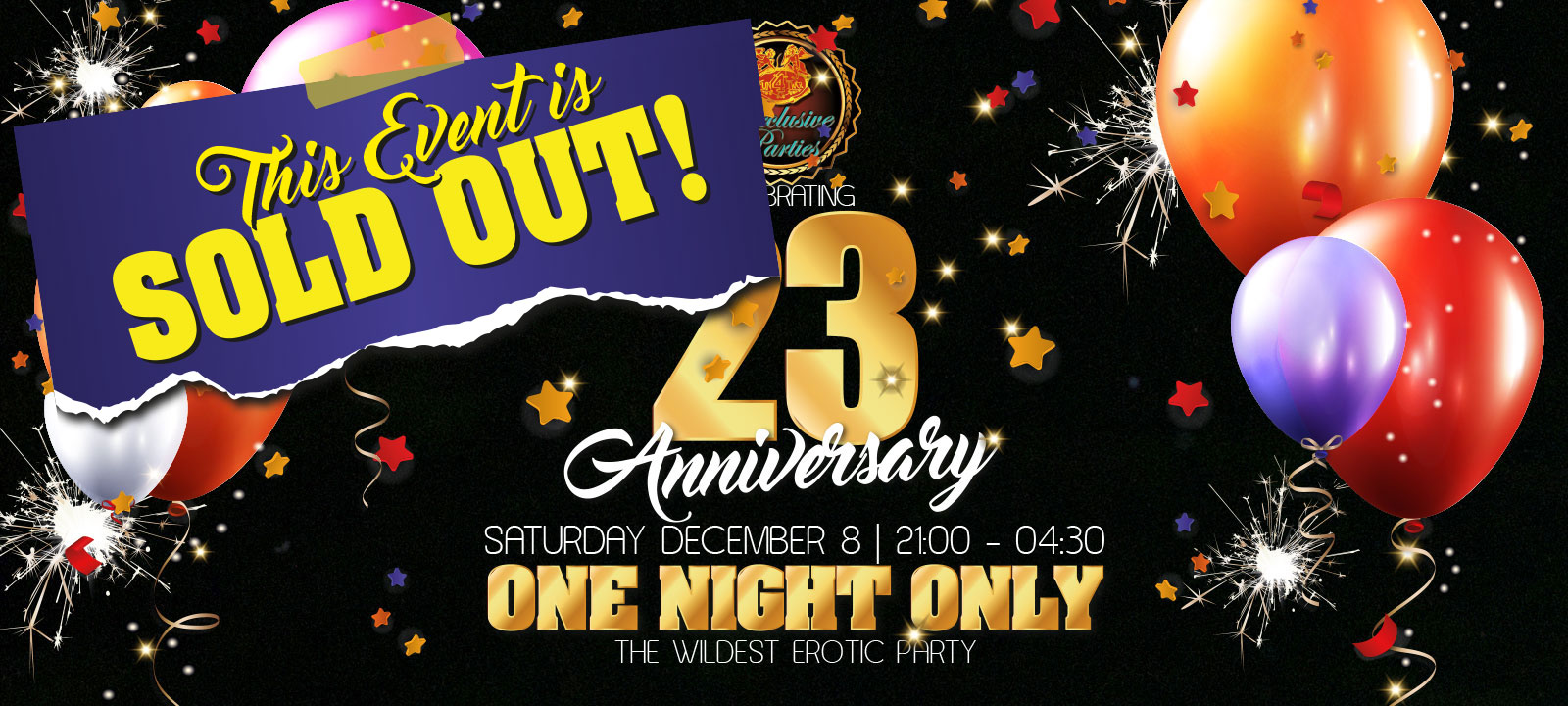 SATURDAY DECEMBER 8TH, ONE NIGHT ONLY! CELEBRATING 23 YEARS FUN4TWO ANNIVERSARY!
Fun4Two Webshop!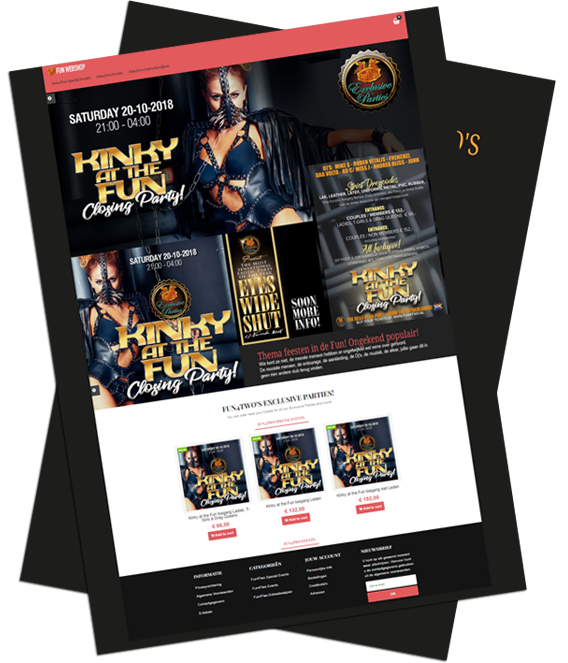 LAUNCH OF THE FUN4TWO'S WEBSHOP!
Most of you already know, of course, the Exclusive parties & themes in Fun4two are usually sold out quickly. Ticket sales were made via external ticket shops. The service costs that have been calculated to our customers are disproportionate and have made us decide to take the ticket sale in-house. You see the Fun4two never sits still and we will do everything we can to make it as easy as possible for our guests. Below you will find the possibilities which Fun4two offers you through our webshop.

1) Both members and non-members can buy tickets for our Special events & Exclusive theme parties
2) Only Active members can buy a ticket for HARDCORE editions which we organize 4x a year
3) Soon it will be possible for both members and non-members tickets to buy for the upcoming weekend and avoid long queues at the entrance!
4) It will soon be possible to purchase various merchandise items buy through our webshop
5) Soon it will be possible to have one of our accommodations books through our webshop
6) Soon it will be possible to buy gift cards through our Online store
WEBSHOP!
Fun4Two Special Events Hardcore Night.

Information and tickets!
Fun4Two Cleopatra 2017 video! It was fantastic!
Full sound and watch it!
As you might know, the exclusive parties in Fun4Two are not just a party. No, it takes a lot of preparations in advance! For more than 3 days we are busy with the decoration for the party. To give you an idea, we are happy to give you a look behind the scenes and an impression of all the decoration for "CLEOPATRA" 2017.
View all Fun4Two videos!
Fun4Two contact!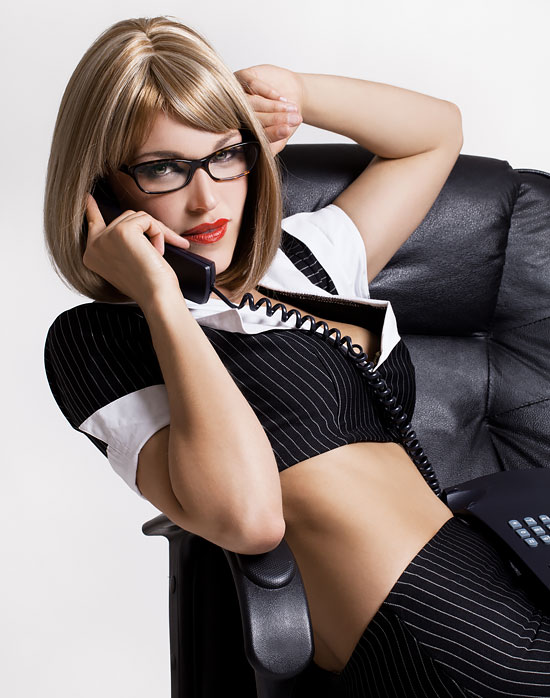 Address:
Swingersclub Fun4Two
Middelweg 18
2841 LA Moordrecht
Information number:
+ 31 (0)182 378 528
Reservation number:
Reservations are required for Saturday night, our special reservation number is: +31 (0) 182 378 528
E-mail:
Information: info@fun4two.nl
Bobby: bobby@fun4two.nl
Linda: linda@fun4two.nl
Reservation: reserveren@fun4two.nl
New members, we recommend to visit, register on our reservation page. This is possible not later than one hour before julllie visit. Registration is also possible at the club but then you must take into account long queues at the entrance!
To make an online reservation using the button below!


Reservations/Register!